General Announcements:
Meeting Outcomes:
New Reports and Publications:
Expedition 386 aims to test and develop submarine paleoseismology by recovering the continuous upper Pleistocene to Holocene stratigraphic successions of trench-fill basins along an axis-parallel transect in the Japan Trench.
The South Atlantic Transect is a multidisciplinary scientific ocean drilling project that comprises of multiple expeditions aimed at recovering complete sedimentary sections and the upper underlying oceanic crust along a slow/intermediate spreading rate Mid-Atlantic Ridge crustal flow line at ~31°S.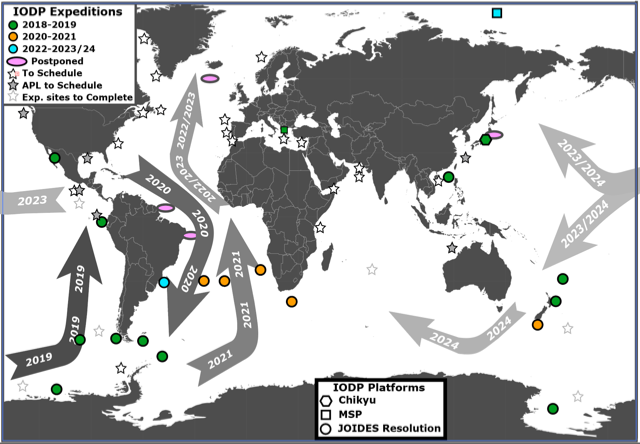 As approved by the JRFB in May 2020.
Expedition Videos