General Announcements:
Meeting Outcomes:
New Reports and Publications:
Expedition 384 performed engineering testing at sites of opportunity in the North Atlantic. Testing focused on deep (>1 km) drilling and coring in igneous ocean crust, following some recommendations made by the Deep Crustal Drilling Engineering Working Group and the JR Facility Board.
This JOIDES Resolution expedition studied climate and oceanographic conditions during the Cenozoic by targeting sediments deposited during the very warm late Paleocene and early Eocene in the southern Pacific Ocean.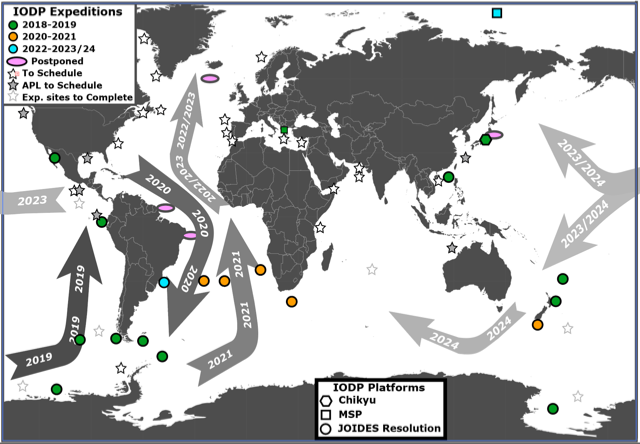 As approved by the JRFB in May 2020.
Expedition Videos